Announcing the 3rd Sale of the LCK Cheer Pack on Nov. 10th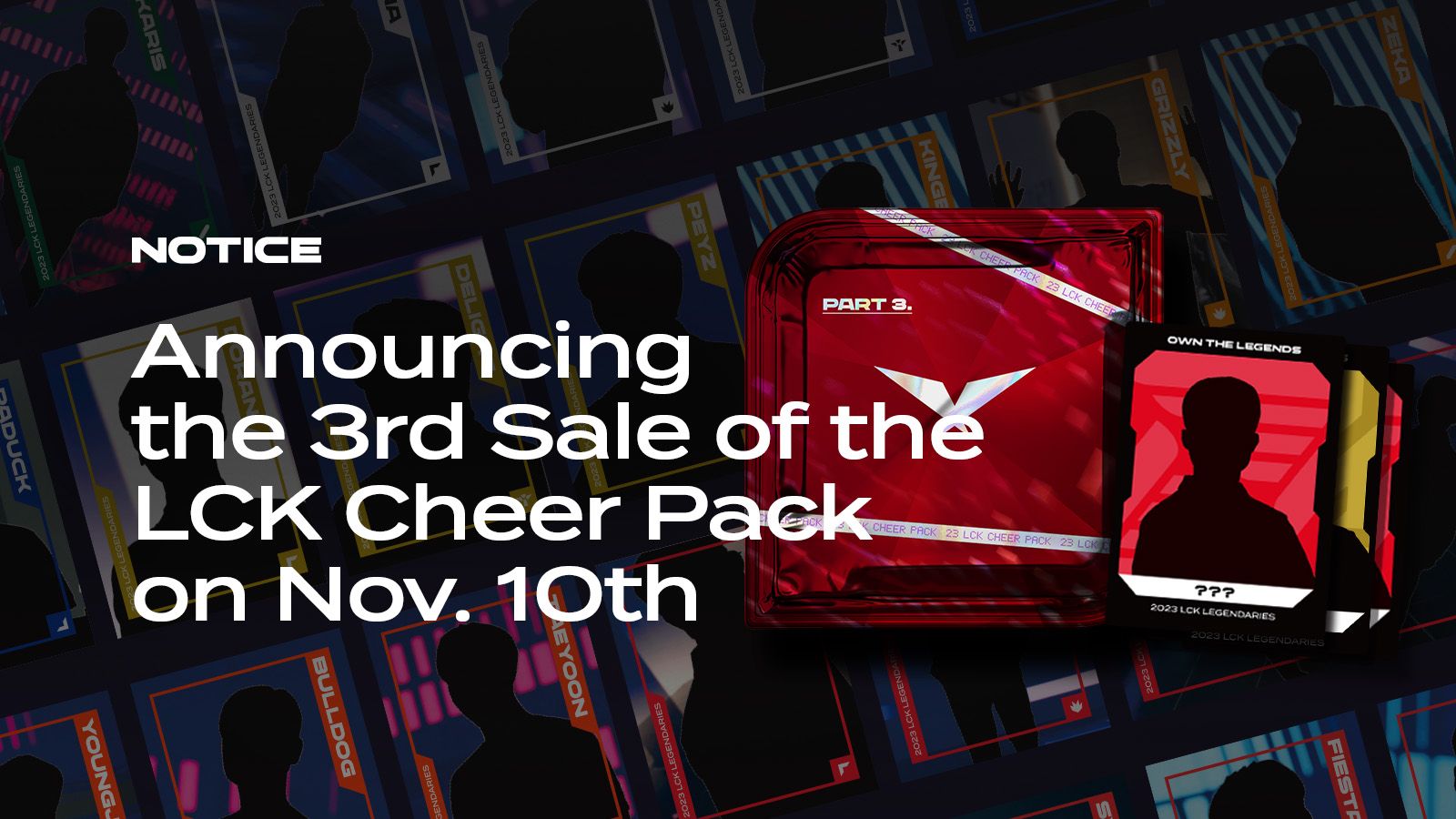 Hey, Legends!
Greetings from LCK LEGENDARIES.
1st & 2nd LCK Cheer Packs: Sold Out in Minutes!
A massive shoutout to our incredible community! Both the 1st and 2nd LCK Cheer Packs have been completely sold out. The first batch sold out in just 4 minutes and, despite increasing our stock, the second batch was gone in 6 minutes. The moment we released these packs, our servers went down, which reflected your incredible enthusiasm. We're genuinely taken aback by the overwhelming response. From the depths of our hearts, thank you.
Get Ready for the 3rd Wave on 11/10 (Friday)!
Following the 2nd batch selling out, we've received numerous requests across various channels and communities for a 3rd release. To be honest, we initially planned only two batches of the LCK Cheer Packs. Moreover, we were running low on the photocard stock. After much internal deliberation and lengthy meetings over the weekend and Monday morning, we've decided to go ahead with a 3rd sale on 11/10 (Friday).
Changes to the 3rd Special Photopack: Inclusion of the Final Photocard
Here's a little surprise for the upcoming 3rd LCK Cheer Pack, we're adding the coveted Final Photocards, previously exclusive to the 1st and 2nd Photopacks. This card, showcasing the 2023 Summer Final teams Gen.G and T1's lineup, used to be a rare gem found only in our event packs. Now, with the 3rd release, you have a shot at snagging one in the Special Photopack, though they'll still be a rare find. However, please note that the Bonus Pack offered during the first and second sales will not be available in the third sale.
We will provide more detailed information through our official communities and social media channels soon. Once again, thank you for your unwavering support. Additionally, let's band together and cheer on the LCK team as they eye the trophy in the upcoming global showdown!
KEEP IT LEGENDARY!
Thak you.