Get Ready for Round Three: LCK Cheer Pack!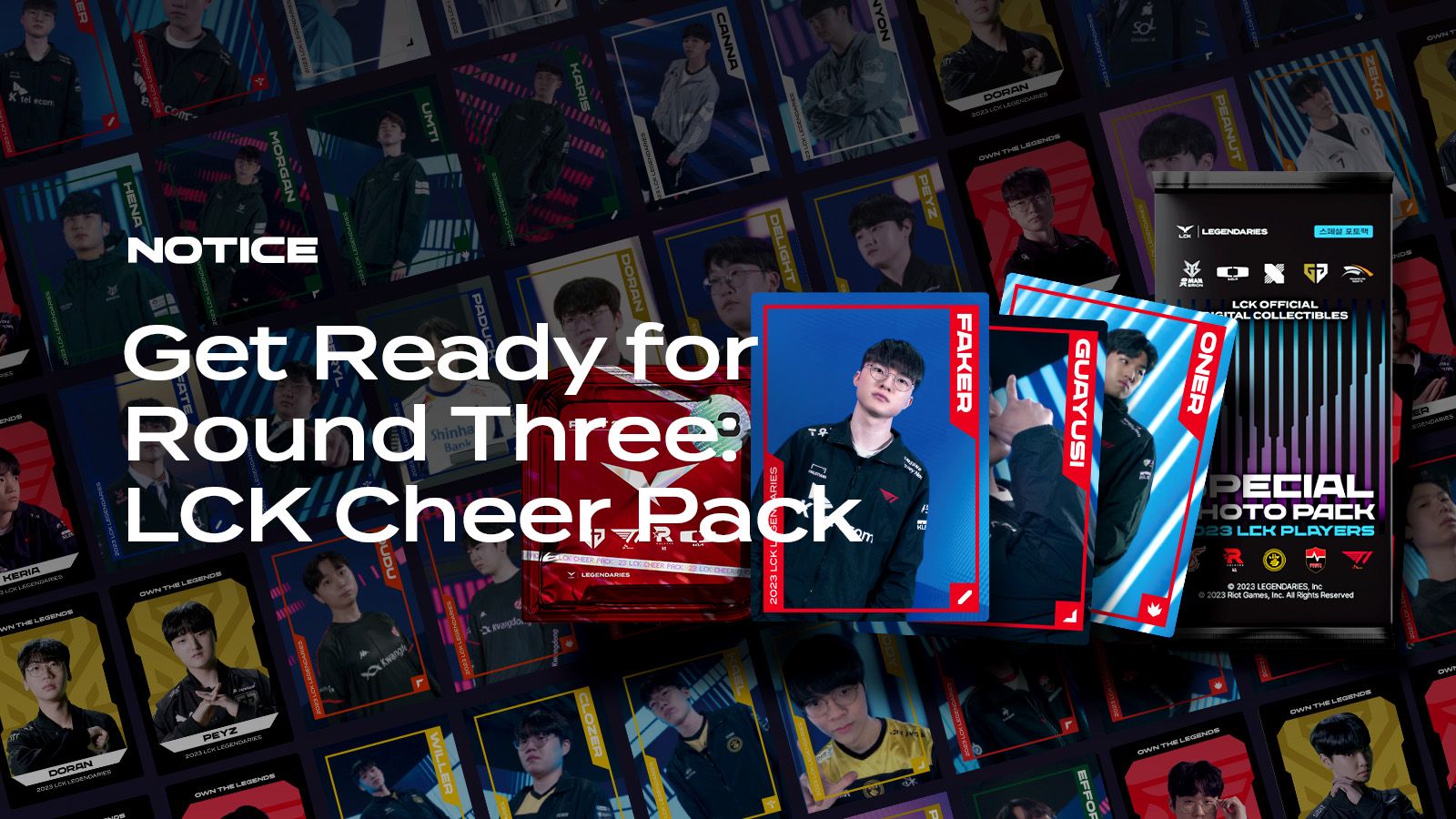 Hey Legends!
The first and second rounds of LCK Cheer Packs have sold out!
The first round sold out in just 4 minutes, and the second in 6 minutes, showing how hot the response has been!
Did you manage to snag the cards you wanted? Still haven't got the player card you've been chasing? Don't worry! We still have the third round of sales to go 🤗
We're here to give you a sneak peek at the eagerly anticipated details of the third sale's lineup.
This time, besides the regular/special photo cards, we're also introducing 'Final Teams Photo Cards' – so keep your eyes peeled and your enthusiasm high!
New Additions to the LCK Supporter Pack

15LC (3 digital cards + 3 photo cards)
45LC (10 digital cards + 9 photo cards)
90LC (20 digital cards + 18 photo cards)
The third round includes a special limited edition with regular/special photo cards and the debut of 'Final Teams Photo Cards'!
Final Teams Photo Cards have a 1% chance of being included.

We're so grateful for the tremendous support in the first and second rounds and ask that you continue to show your excitement for the remaining third round.
KEEP IT LEGENDARY!