Legends Never Die - T1 Championship Ed. Pack Contents & Photocard Info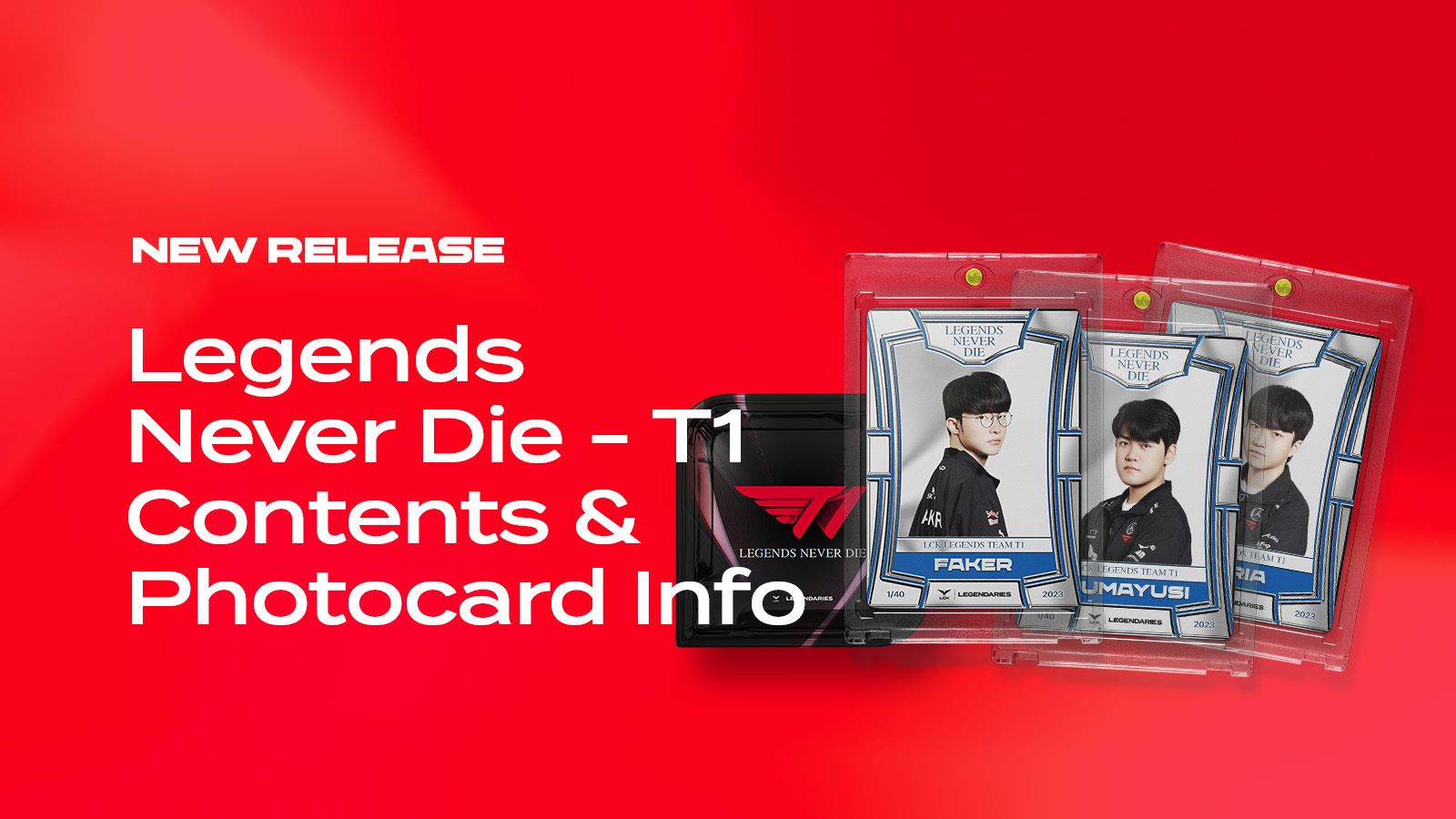 Hey, Legends!
We're excited to announce the special release of the T1 victory celebrating Pack in honor of T1's triumph this year. Embark on T1's sparkling journey this year with the Legends Never Die - T1 Pack.
Here's what you can find in each pack:
15 LC Pack: Comes with 3 digital cards.
45 LC Pack: Comes with 10 digital cards.
90 LC Pack (Limited to 200): Comes witg 20 digital cards, with 1 T1 Championship Edition Photocard.
90LC Limited Edition T1 Championship Photocard Details:
Only 200 Photocards limited.
There are only 40 photocards for each player, each marked with a unique edition number.
The front of each photocard showcases the player's profile picture, while the back features an image including all members of the T1 roster.
Each photocard comes with a holographic effect, and the photocard will be securely shipped in a top loader for added protection.
Please note that shipping is available only to addresses within South Korea.
KEEP IT LEGENDARY!